I really can't remember a time when I was not a fan of fantasy art and books.
I spent my childhood always in pursuit of something magical and mythical. As an adult, nothing about that has changed.
Enchanting Northern California is home to me and my family of nine, two cats…and never a dull moment!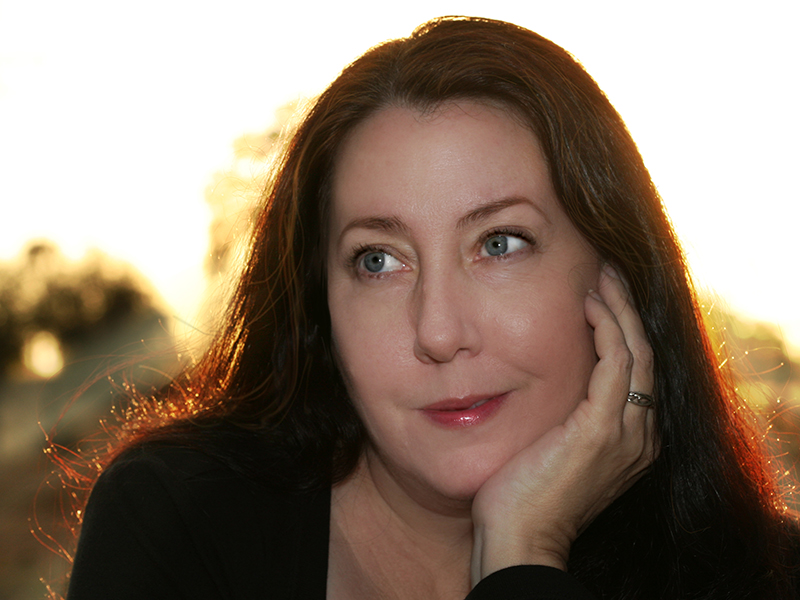 I have been a professional artist for about 35 years.
I enjoy using a variety of mediums including traditional art, digital art, and photography. Along with taking art and photography at Arizona State University, I also studied creative writing, literature, art history and science. I really love learning new things.

In traditional art techniques, I favor watercolors, gouache, and ink. But I also enjoy the incredible opportunities of digital art which I approach the same way I work with traditional techniques. In other words, I never let the computer do the job for me.
Photoshop and digital art did not even exist during my academic years, so I am self-taught in those areas.
Circle the Sun - Summer's Sol is my first published book as both author and illustrator.
One of my main influences for creating illustrated books is James Gurney's Dinotopia. I'll never forget the excitement I felt when I first read that book with his amazing artwork on every page.
Another influence is my love of traveling. The global expedition in my Circle the Sun books are inspired by my own real-life adventures around our beautiful planet.
 
I have an extensive following in the fantasy art industry.
My work has been featured in many publications including:
ImagineFX, Infected by Art, Faerie Magazine, Fae Magazine, Beyond Fantasy, Magical Times and much more.
I was the kind of kid who would lay on the grass, read, and watch the clouds. Sure, I would see shapes and imagine lots of things. But at the same time, I was also looking at all the subtle shades of grays, blues, purples and whites within all those clouds.
I still do that...all the time.
I really love clouds.

I'm lucky to have a career that is so much fun.